What is the Events that Monetize Group Program?
Events that Monetize Group Program is a 6-month, interactive, video-based + live training program where event hosts gain everything they need to dream up, build, and execute their event in order to elevate their status, bring in sales and grow their list.
Whether you are brand new to events or have hosted countless events before, this group program will give you the tools to rise above all other events. 
Turn your event idea into a profitable, elevating experience that sets you and your business apart.
"I have partnered with dozens of brands and companies to co-host events and virtual workshops over the years, and I have to say that these events were by far a standout!" 
— Lexie Smith, CEO of THEPRBAR inc.
How does the Events that Monetize Group Program work?
Each month a new module will be released with an easy-to-follow training video that you can take at your own pace with accompanying worksheets, templates, tools, and other supplemental documents. 
A monthly live Q & A with all subject matter experts will be hosted with the replays made available after. All the pieces of training and coursework are online, inside a private student portal.
Plus, you'll receive over 25+ templates, resources, and pretty much everything you need to get moving!
Here's a preview of our curriculum...
Is the Events that Monetize Group Program for me?
If you want to learn how to build a continuously growing audience that you can monetize and nurture, the Events that Monetize Course Group Program is for you.
You're in the right place if you…
Know you need to be doing webinars and events, but you don't know where to start.
Feel stressed about finding the right speakers and getting in front of the right audience.
Are unclear on how to fill your event with people outside of your immediate network.
If you see other business owners hosting profitable events that are gaining clients and credibility but you don't know where to start.
Feel unclear how to market your event.
Are ready to increase your sales!
"After ONE event, I booked three high-level clients and have continued to book new clients at each subsequent event!" 
— Melissa McFarlane, Creative Successful Entrepreneurs
Kristina Kury, Marketing Expert
Erin Perkins, Accessibility Expert
Sara Alepin, Networking Expert
Check out their full bios here.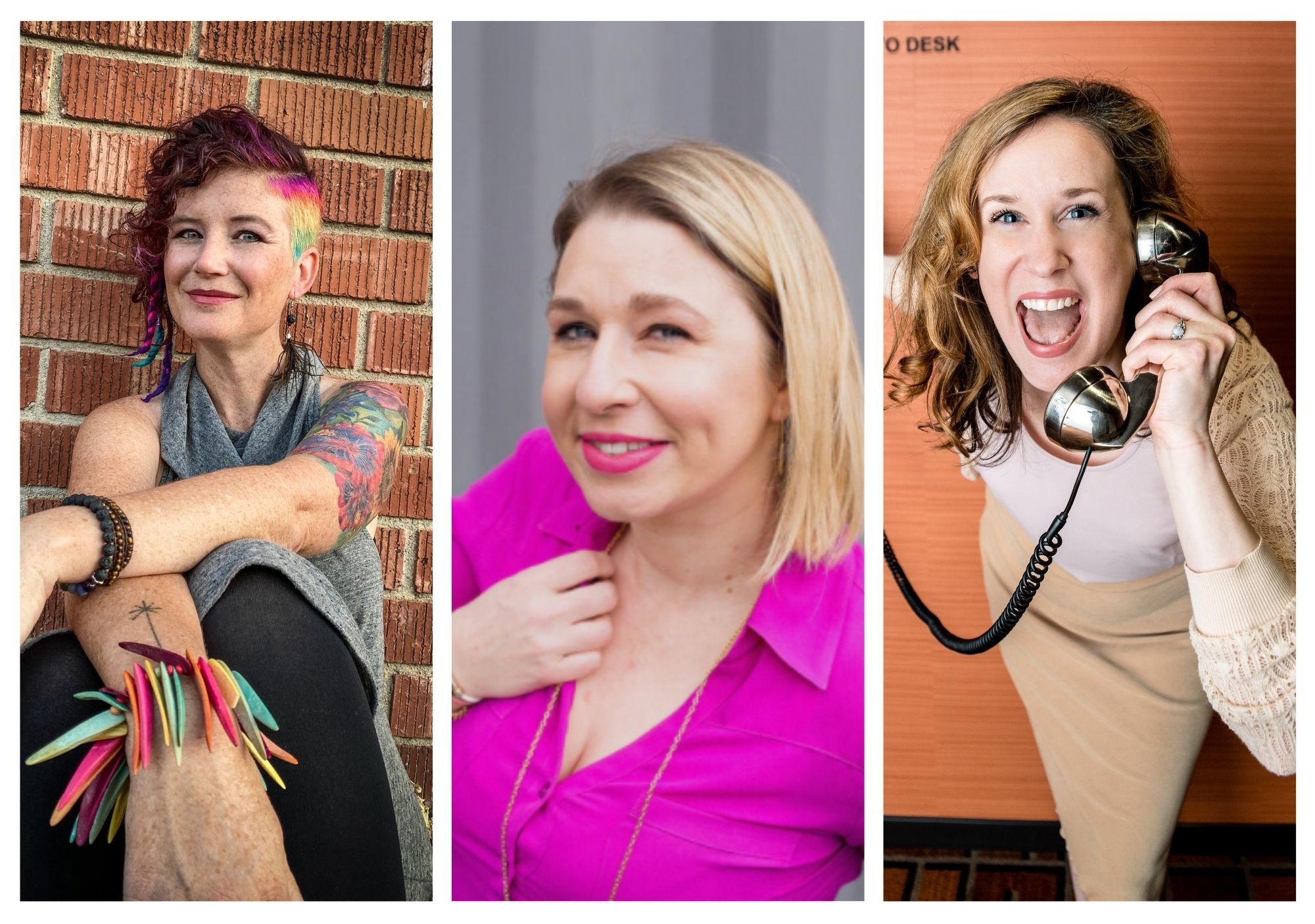 When does the Events that Monetize Group Program begin?
It begins as soon as you make the choice to step forward.
This program is open enrollment and as soon as you sign up, you can revisit and review as much as you like!
Are you ready to launch your great idea?!